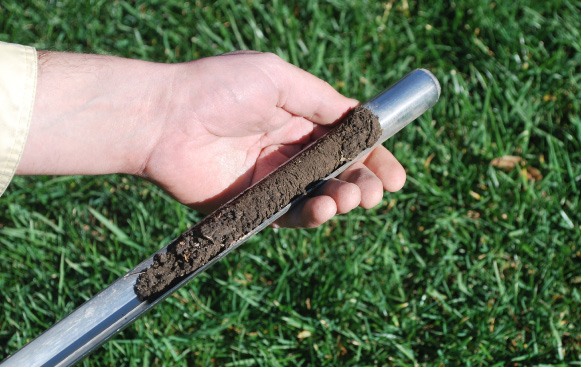 Soil Testing
For a custom fertilization program specifically based on the needs of your lawn.
We collect soil samples from various areas of your lawn, mix them together to get an average representation of your soil profile and then have it tested by an independent lab. After the results come back, we begin designing a nutrient management program for your lawn based on your unique soil test results. We take the guesswork out of lawn fertilization by monitoring deficiencies and adjusting nutrient levels. You will receive a Soil Report by e-mail or by USPS.
Next, we begin applications to correct any deficiencies and work to maintain optimal nutrient levels for a healthy, green lawn. Throughout the year, different types of weeds will appear. Usually Winter or Summer annual broadleaf weeds. Our regular visits allow us to monitor the weed population and take measures to control them. We use professional products that control a wide range of broadleaf weeds and fertilizers that are designed for turf care by providing extended results.
Soil Testing & Evaluation: $FREE (on annual lawn care program)
A soil test is included once every three years if you are signed up for our annual lawn care program. If you are not signed up for our annual lawn care program, the cost of a soil test is $25.00.